Inmobalia MLS Network is the private shared database of properties for sale and for rent built-in inside Inmobalia CRM Software. Built with safety and quality by default, the Network uses smart design and automations to bring business opportunities for your agents and customers without extra work. It also hosts an updated and free-to-use new developments database directly by promoters and exclusive sellers.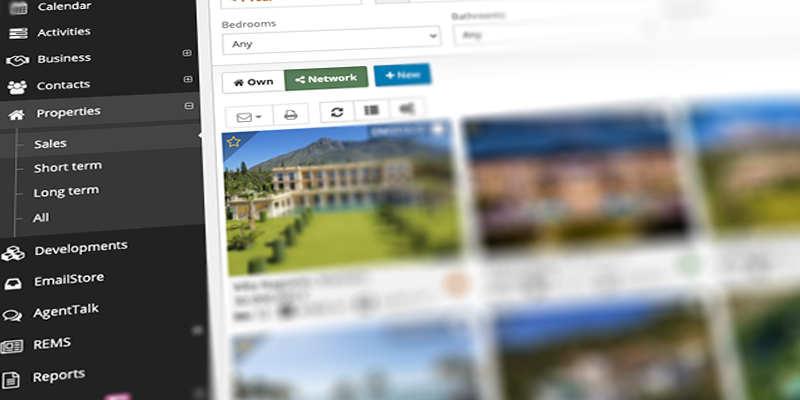 Frequent Asked Questions
I already use Inmobalia CRM, how can I enter the MLS? Any extra costs?
Inmobalia CRM agencies are automatically given access to Inmobalia Costa del Sol Property MLS. No extra costs.
---
I use another property software, can I be member of Inmobalia MLS?
Sure yes.
This is the only Costa del Sol Property MLS that integrates quality professionals with no restrictions. If you use Resales Online, Infocasa or any other property software that can generate an XML feed with your properties you are 90% in.
---
Why Inmobalia MLS is better than other property MLS on the Costa del Sol?
The answer is simple. Because of the quality of the properties.
Our members are TOP Costa del Sol property agents running their business for decades. Many of them are also users of other networks, but they only share most of their portfolio in Inmobalia MLS. The strong security measures and the quality guidelines we follow makes them feel safe.
---
Is everybody allowed to be member of Inmobalia MLS?
No.
We have quality guidelines and strict rules of behaviour.If we feel a member agency is not acting in good faith we simply cancel their membership. We will always look after the quality of the property network.
No freelances allowed by default.
---
I'm not happy to share with everybody. Do I have control?
Yes.
You can create your very own MLS network. Just decide which agents you want to collaborate with and which to block.
---
Inmobalia MLS has less properties than others.
Sorry but we do not inflate numbers.